Book Flights To & From London Heathrow Airport
When you fly into London's Heathrow Airport (code LHR) you'll soon see why it's known as one of the busiest and largest airports in the world. As the main hub for British Airways, Virgin Atlantic and BMI Airlines in the United Kingdom, Heathrow handles more international passengers than any other airport in the world.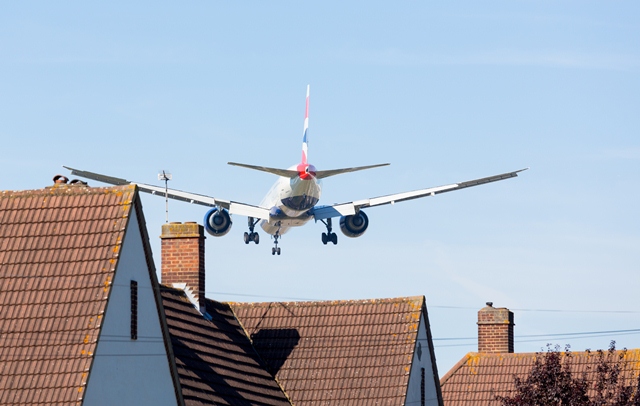 The airport is located in the borough of Hounslow which is about 22km from central London. The easiest way to get from Heathrow to the central areas of London is by taking the Heathrow Express. For first time travellers this can seem like a daunting way to commute but it's easy and well signposted. As a general rule when you travel to unfamiliar places remember to ask when in doubt.
If you're looking for the cheapest way to get from London Heathrow to central then the tube is also a good option. The Piccadilly Line connects all Heathrow terminals with frequent services to London. There are three stations at Heathrow on Piccadilly Line, one for Terminals 1, 2 & 3 located between the terminals, one for Terminal 4 and the newly opened Terminal 5, both situated in the basements of the terminal buildings. The journey to central London takes about 50 minutes and services run between 05:00 and 23:40. You are able to use your oyster card for the underground.
Did You Know?
At Heathrow, there are approximately 1,300 flights in and out daily which equates to an average of 42 departures and arrivals an hour. When you visit London you just have to look up at the sky and the huge amount of air traffic is evident. Air traffic control nightmare? Thankfully the LHR air traffic control team is comprised of some of the best people in the world and they make it possible for the airport to cope with such a high turnover of air traffic even amidst travel disasters like the volcanic ash from Eyjafjallajökull in 2010.
Gatwick to Heathrow
If you land at Gatwick and need to get to Heathrow then the National Express Bus is a good option. It departs London Gatwick every 10-15 minutes and the direct journey takes about an hour and fifteen minutes. Buy your National Express bus tickets online, from the ticket desk at the airport or from the bus driver. Find the Heathrow National Express bus stations at terminal 5, terminal 4 or the central bus station serving terminals 1 – 3.
Find out more about getting from Gatwick Airport to Heathrow Airport.
Flights to Heathrow from South Africa
Find flights to Heathrow from South Africa with Travelstart. You can fly direct to London Heathrow from Johannesburg and Cape Town Airports. Start searching cheap flights to London Heathrow from South Africa now.
---
Share the news