Cape Town to Host ILTM 2013 this April
International Luxury Travel Market

Cape Town is getting ready to host one of the world's most exclusive tradeshows this April, with the very first Africa Luxury Travel Show taking place at the Mount Nelson Hotel. As part of the successful International Luxury Travel Market (ILTM), the African edition brings together buyers and exhibitors over the course of an invite-only show that highlights the finest travel experiences on the continent.
ILTM Africa will be taking place between 8 and 9 April 2013, with a programme that includes a personalised diary of appointments between buyers and exhibitors, an expert forum and a cultural evening gala.
Monday 8 April
09:00 – 11:00 - ILTM Africa Forum
11:30 – 18:00 - Pre-scheduled Appointments
19:00- Late - ILTM Africa Gala Event
Tuesday 9 April
09:30 – 18:00 - Pre-Scheduled Appointments
While each of the 65 buyers and 65 exhibitors have been carefully screened and selected for invitation, this show is important for many reasons – not least the chance to show the world just how much Africa has to offer as a renowned travel destination.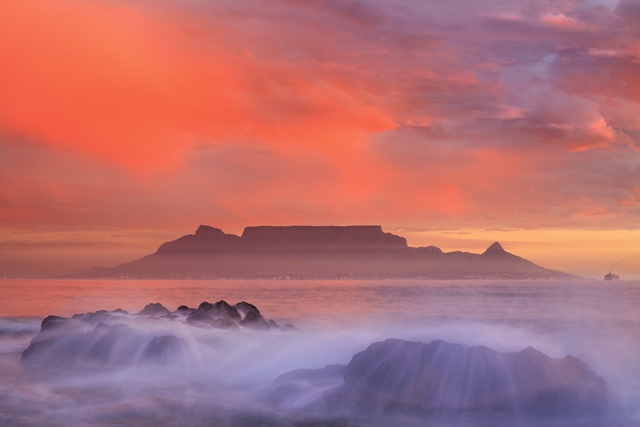 Africa Luxury Travel Show: Showcasing the Finest of Luxury Travel
For those who will be attending the Africa edition of ILTS, the market promises to open up a world of travel highlights to markets across the world.
Exhibitors include the likes of Rani Resorts, One & Only Cape Town, Sabi Sabi and many other world-class establishments, tour specialists and travel experts. VIP buyers meanwhile include some of the top travel buyers in established and emerging markets – Brazil, USA and Europe to name a few.
With the numerous travel awards that Cape Town has amassed over the past year alone, it is fitting that this city should play host to such a prestigious event.
From its Blue Flag status beaches, Camps Bay beachfront that has been compared to Miami's Beach Road as well as the French Riviera, abundance of sumptuous villas and high-end residential properties, not to mention its growing popularity amongst film production companies, the Mother City's beauty remains undisputed.
Must-Sees and Should-Dos for ILTM Africa Delegates
For delegates attending this year's event, these two days are sure to be rewarding on many levels. Many of course will know what to expect from a stay in Cape Town. For those who have yet to visit (and those needing a refresher), here are some ideas on what to do for the rest of your time here:
Post-Event Cocktails – Planet Bar at the Mount Nelson is conveniently close, while other noteworthy spots include Asoka Bar on Kloof Street, Daddy Cool's bar at the Grand Daddy Hotel on Long Street and Café Caprice and other hotspots along Victoria Road in Camps Bay.
Wining and Dining – the city is home to a number of outstanding restaurants, not least including Nobu at the One&Only Hotel in the Waterfront, Beluga in De Waterkant, Wakame in Bantry Bay and Azure at the Twelve Apostles Hotel in Camps Bay.
Leisure and Entertainment – take a champagne boat cruise across the harbour on an off-day, venture into the deep with a shark cage diving experience, head out to the famous Cape Wine Route, explore the cultural diversity of the Cape's museums, art galleries and theatres, try sky diving, abseiling, deep sea fishing or even scuba diving (in the ocean or at the local aquarium, depending on how much time you have).
If you plan on arriving in Cape Town early then don't miss the Jazz Festival taking place on 5 & 6 April 2013
As the first of what will hopefully be many more to come, this exciting event is sure to raise the bar even higher, promoting the continent and all it has to offer. Delegates and event organisers will certainly be welcomed to Cape Town this April, as the Africa Luxury Travel Show kicks off with much anticipation.
---
Share the news