FOREX Options for your trip
If you're looking to streamline the way you travel then FOREX, or the format of foreign currency you take with on a trip, is an excellent place to start.
While the best options for foreign currency exchange have been somewhat limited in the past; technology, the Internet and Credit Cards have played a pivotal role in changing this for the better.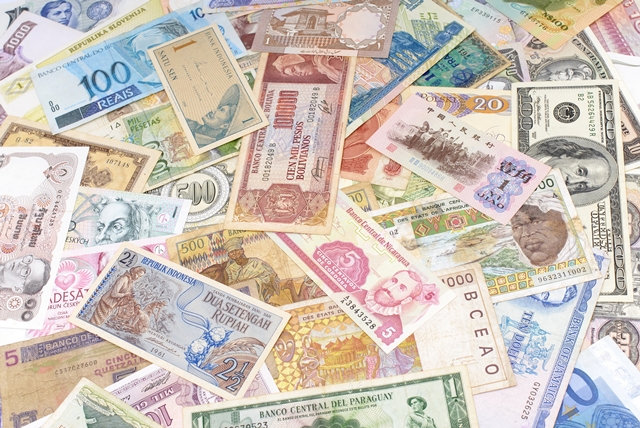 Cash
There's always been good, hard cash but it's fast becoming an increasingly risky option. The risk of losing it, or it being stolen, is high. And who'd want to be left high & dry with no money in some far off corner of the globe?
Watch out for: "Commission free rates" aren't always what they seem. Ask how much money you will receive when converting your Rands and do the math yourself (based on current exchange rate) to ensure you're getting a good deal.
Tip: Different outlets are likely to have different exchange policies. Finding a bureau that charges a flat rate will save you money when changing larger amounts.
Travellers Cheques
Travellers cheques function just like South African Rands, except they can be replaced if they're lost or stolen. Once you get to your destination, you'll have to find a place that will exchange the cheques for local currency, and you'll pay any associated fees.
Traveller cheques are a good option if you're planning to take a lot of spending money with you, but they've become a little redundant in recent years in my opinion.
Watch out for: Expensive commission fees and money changers that might scam you. Rather do it at a reputable bank at your destination.
Tip: Avoid hefty commission fees by cashing in lump sums rather than lots of smaller sums.
Online Foreign Currency Services
Services such as Travelex allow you to reserve your travel money online and then collect it at a convenient location of your choice like the airport. Their Global Cash Passport is a popular option among independent travellers – simply put; they're pre-paid credit cards, only you have to add money to the card before you start your holiday spending on it.
Watch out for: Companies that hike fees during the peak travel season.
Travel Wallets
Travel Wallets are basically swipe cards dedicated to the foreign currency of the country (or countries) you're travelling to. You'll be able to draw at ATM's and swipe at local points of purchase (as you would with Visa or MasterCard) without the heavy bank charges you'll likely be paying when you use your normal Credit Card. They're a cheaper option then just using your normal card as they're not linked to your bank account.
I've used this option on the last 3 trips I've been on (including Indonesia & Singapore, Dubai, UK, France and Italy) and not once did I have a problem when it came to drawing money at foreign ATM's or swiping at restaurants and shops.
Watch out for: Additional charges such as withdrawal fees and reloading fees.
Foreign Exchange Fast Facts
Foreign exchange can be purchased up to 60 days prior to date of travel.
South African residents over the age of 18 years qualify for a Single Discretionary Allowance of up to R1 million per annum.
Residents under the age of 18 qualify for an annual allowance of R200 000. This covers gifts, travel and maintenance.
Buying Foreign Exchange
Most institutions require the following:
Your passport
Copy of proof of travel, e.g. air ticket
Tip: If you're buying foreign exchange from a bank other than your own then you'll want to keep a proof of residence (E.g. a recent utility bill addressed to you) handy when you travel. The banks require it for verification of your residential address.
---
Share the news