My heart lifts every time the plane begins its gentle descent over the rolling green KZN hills towards King Shaka International Airport.
This gleaming metropolis of an airport cost a whopping R6.8 Billion to build and frequently wins prestigious awards such as the 2015 Skytrax Best Airport in World Handling under 5 Million Passengers and Best Regional Airport in Africa 2015.
Already in its 5th year of operation, the airport makes it its agenda to celebrate art, music and Kwa Zulu Natal heritage, challenging the idea that an airport has a single purpose while including artists and musicians from the local community.
Header Image of Buzz the KSIA working dog and Dudes Govender his handler courtesy of Green Dogs Conservation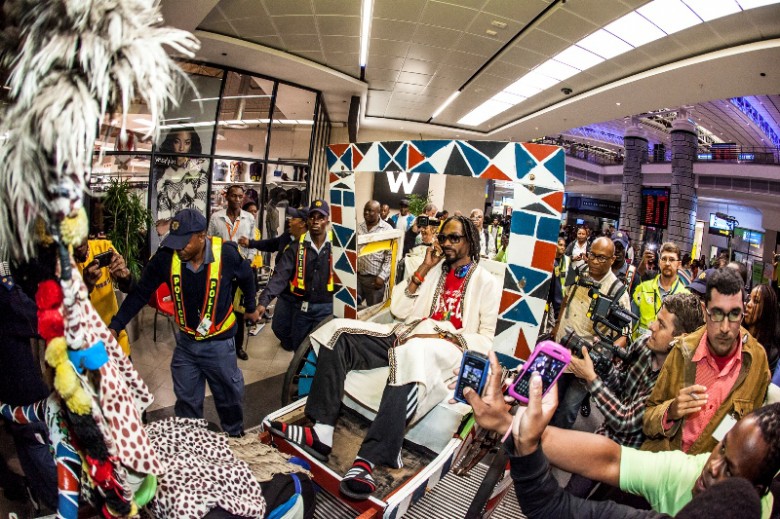 Snoop Lion arriving in King Shaka Int courtesy of Al Nicoll Photography
1. Well connected to the world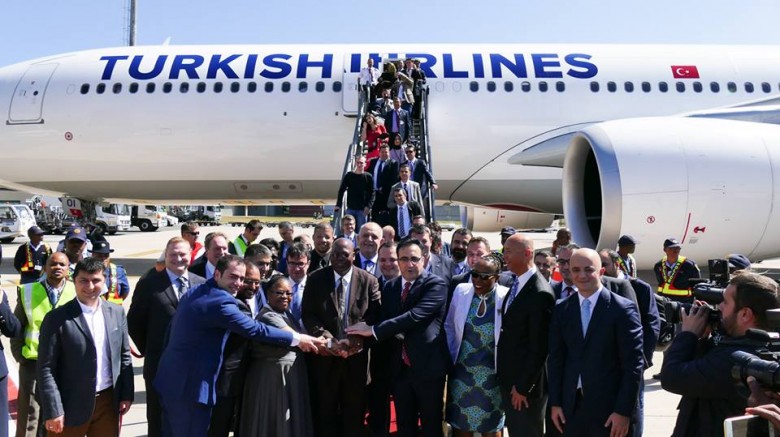 Turkish Airlines maiden voyage to King Shaka Int courtesy of King Shaka International Airport Facebook
King Shaka International Airport is exceptionally well connected internationally and locally with Turkish Airline flights directly to and from Istanbul and Proflight flights directly to Lusaka, Zambia. On the 16 December this year Ethiopian Airlines commences flights to and from Addis Ababa and a day later Qatar Airways begins its Doha-Durban schedule. There are also direct flights to Mauritius via her national carrier Air Mauritius and direct flights to Dubai with Emirates. On the local front FlySafair has joined a legion of low cost carriers now servicing the Cape Town, Durban and Johannesburg routes.
For unbeatable Durban flights go here.
2. Designed for the future
The 3.7 km runway was built to handle the largest airliners on the planet with the world's largest passenger airliner the double-decker British Airways Airbus A380-800 using the airport for training in 2014.  The largest passenger liner servicing King Shaka International at present is Emirates' Boeing 777-300ER. They also have a fully automated cargo terminal, one of only two on our continent. By 2060 its expected to have two parallel runways and the capacity to handle 45 million passengers each year.
3. Al fresco dining
Balmy Durban weather makes an iced coffee at a restaurant outside the air-conditioned airport the best decision before or after a flight.
There are several restaurants set amongst greenery so take your pick from a flame-grilled Spur burger, Panarotti's pizza or a tasty club sandwich.
Also read:
4. Great coffee and shopping
Inside the airport you'll find a large Woolworths with their latest clothing range and a wide selection of items for last-minute present buyers. The baristas at the coffee station know what they're doing so order a coffee the way you like it and munch a pastry at the long wooden tables in the store set up for hungry patrons. There's also a post office and pharmacy in the airport for your convenience.
5. Beautiful art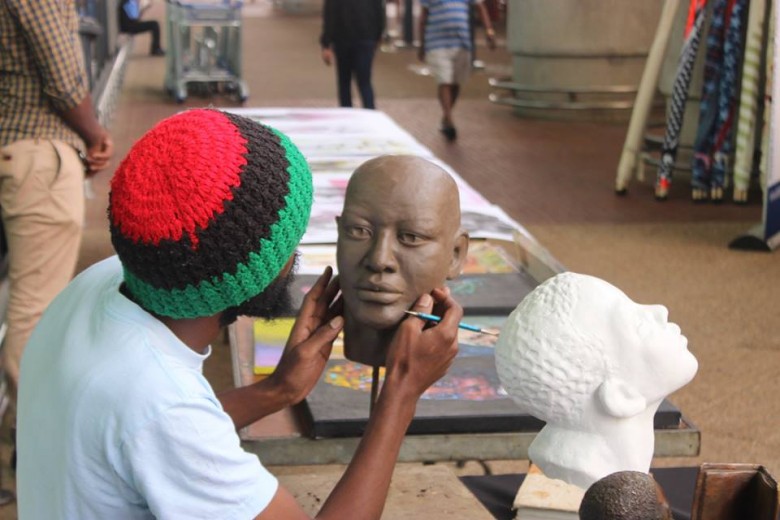 Courtesy of King Shaka International Airport Facebook
Take note of the jewel-like mosaics that feature throughout the airport. The berg, beach, bush and battlefield themes speak of KZN's intricately woven history. There's art wherever you look, including the impressive Nguni cattle sculptures that guard the entrance to the airport.
6. Music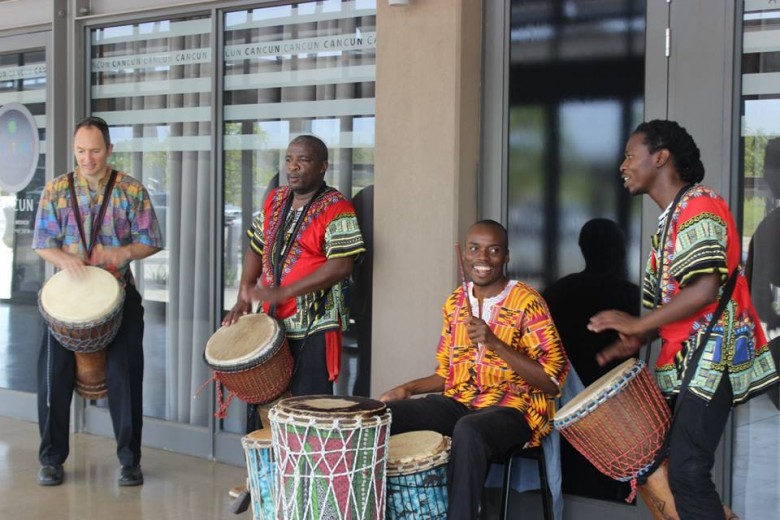 Courtesy of King Shaka International Airport Facebook
Play the piano at your disposal or listen to one of many talented buskers that perform at the airport on an official basis. This program has been collaboration between King Shaka International Airport and iSupport that identifies and supports local musical talent in KZN.
7. Saturday parking special
Often on Saturday mornings one of Durban's finest markets takes up residence at the airport, shoppers only pay R10 parking for a whole morning.
8. Airport working dogs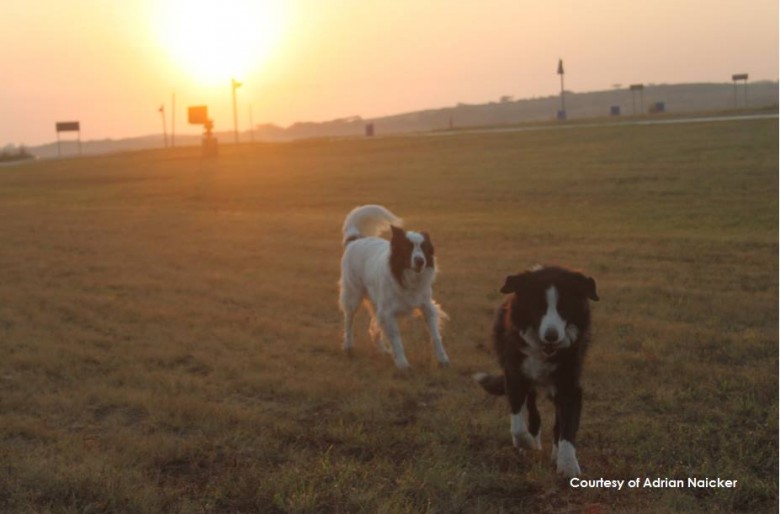 Buzz and Mac KSIA working dogs courtesy of Adrian Naicker via Green Dogs Conservation
For your peace of mind there is a finely-tuned radar system (a world first for a commercial airport) and bird-detecting dogs (trained by Green Dogs conservation) keeping the runway safe and free from bird strikes (this also benefits the rare bird population in the Mount Moreland reedbed close by).
Friendly, inviting King Shaka International has so much to offer its international (and local) visitors: