Cape Town MyCiti Airport Express Bus
For travellers wanting a cost-effective, fast and safe way of getting to or from Cape Town International Airport, the MyCiti Airport Express Bus is the way to go.
After a long and tiring flight, the last thing anyone wants to have to deal with is hunting for private cabs (only to pay a small fortune just to get to your hotel), dealing with car rentals (also expensive, and means having to do the driving yourself too) or trying to find other ways to get into the City Centre without long waits.
This is where the Cape Town airport bus comes in – in addition to other routes that operate across the city, the City Centre-Airport Route is designed to cut down on costs, time and effort. For arrivals and departures, there are few simpler ways to get on the road, especially with shuttles running every 20 minutes.
MyCiti Airport Shuttle Service – Stations, Costs and Schedules
Not sure where to go, how much to pay and when you can catch the bus? Here is all the info you need to plan your trip.
Where Can I Catch the Bus?
Shuttles run between the CBD and Airport, from two MyCiti stations:
Civic Centre Station: this station is situated on Hertzog Blvd in the City Centre, close to Cape Town Train Station.
Airport Station: this station is outside the arrivals terminal, on the ground floor of the Cape Town International Airport.
Both stations are positioned in easy to find locations, with clear signage showing the way. Tickets can be purchased at either station too for added convenience.
When Do Buses Run?
The Airport Express Bus runs every 20 minutes from both stations. Depending on the amount of traffic on the roads, the trip between CBD and Airport takes about the same amount of time as it would in a regular car – often less time as buses have their own lanes.
Afternoon trips to the Airport can take a bit longer (especially on Fridays when everyone knocks off work earlier). The most a trip could take is around 55 minutes at the very longest. Mostly, it's more likely to take closer to 20 or 30 minutes.
Departure times are as follows:
From Civic Centre Station: Every 20 minutes from 04h20 – 21h20
From Airport Station: Every 20 minutes from 05h10 – 22h00
How Much Do Bus Tickets Cost?
MyCiti Bus has introduced a card-based system for the majority of their routes; however paper tickets are still available on the CBD/Airport Route. You can use a myconnect card or buy a ticket. Price information includes the following:
R23 – myconnect card (these can be purchased at stations, with money added via Absa ATM, online banking or at station kiosks)
R57 – Adults
R28.10 – Children between 4 and 11 years
Free – Children under 1m tall and 4 years of age
R449.50 – Monthly ticket for unlimited travel on the Airport/Civic Centre Route.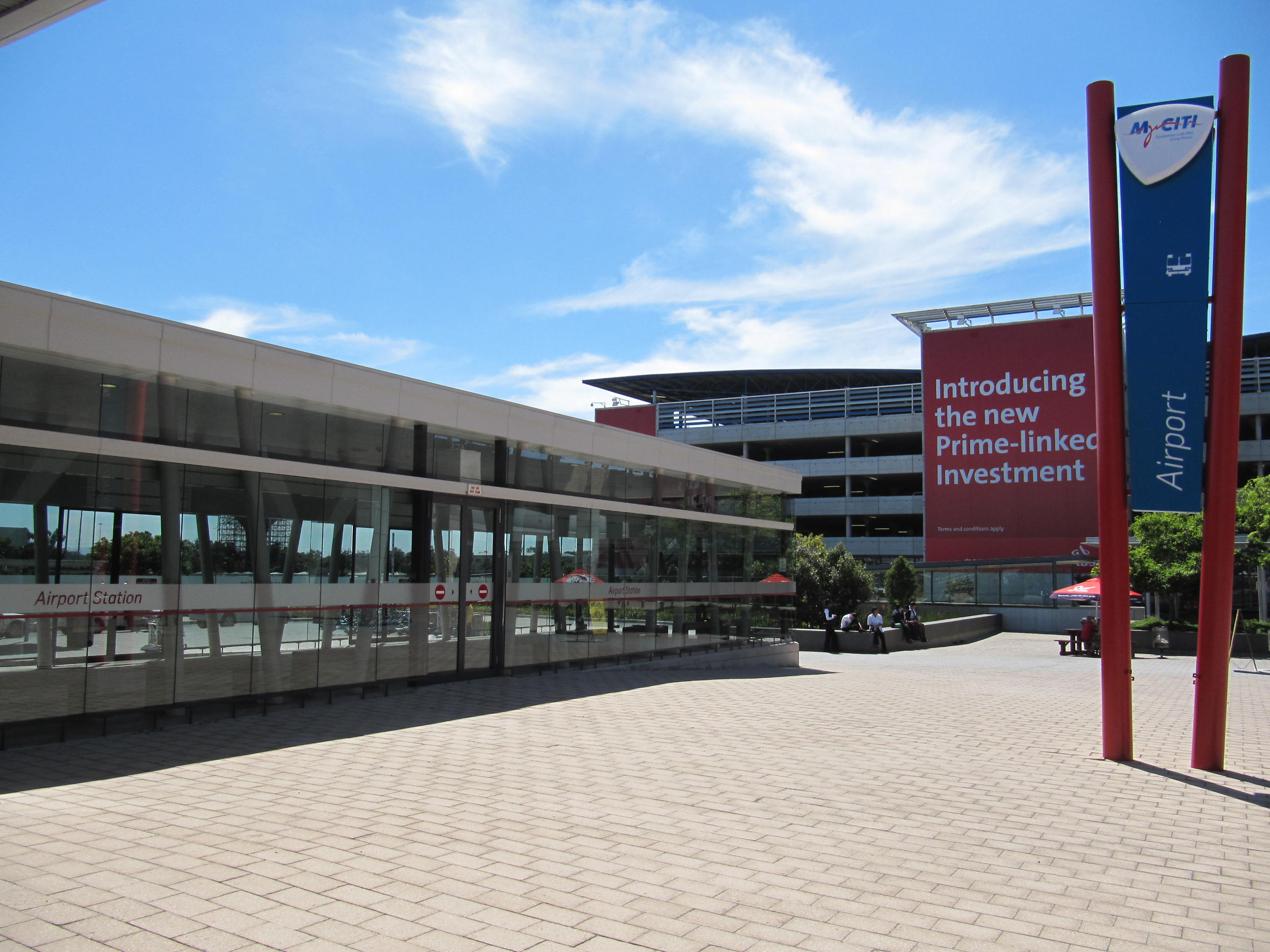 It is worth noting at this point that paper tickets may be phased out at some point in 2013. As this route is most used by once-off travellers however, on an as needed basis, it makes sense to assume that any new card system that is put into action on this route will still be as convenient as the current paper ticket system. Check out the airport shuttle info for full time tables and MyCiti ticket updates.
Whether you are arriving in Cape Town or leaving to head back home, the MyCiti Airport Bus is without a doubt one of the simplest ways to get on the road in no time at all.
Click here
for the easiest online booking out there.
---
Share the news