Book Flights To & From Dubai International Airport
Dubai International Airport
Dubai International Airport (code DXB) is the main hub airport for Emirates Airlines in the UAE. Located in the bustling metropolis of Dubai, the airport provides an excellent stopover destination for passengers travelling from South Africa to the Middle East, Europe, America, Australia and the Far East. Many South Africans choose to stopover in Dubai giving them a chance to rest between long haul flights and see this modern Arab city.
South Africans planning to stop in Dubai will need a Visa. The Dubai Visa is somewhat easy to obtain and should be done before you arrive in the United Arab Emirates.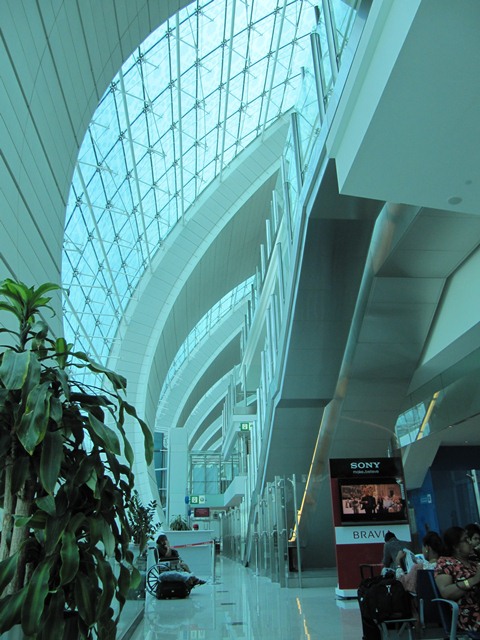 Dubai Airport Hotel
The 5-Star Dubai International Hotel is conveniently located in the Sheikh Rashid Terminal of the Dubai Airport building.
Features
341 rooms
2 health clubs and swimming pools
2 fully equipped business centres
The Dubai Airport Hotel is great if you're stopping over between long haul flights and need somewhere private to rest and freshen up. Call +971 4 216 4289 for reservations or search more Dubai Hotels if you plan on staying longer.
Tourist Attractions
Dubai is one of the fastest growing cities in the world and has an abundance of tourist attractions. The Burj Khalifa is the tallest building in the world and you'll probably see it before you land at Dubai International Airport as it towers above the skyline. This building is an engineering achievement nothing short of phenomenal and is well worth a visit even if the thought of standing over 160 stories above the ground makes you feel queasy.
The Dubai shopping experience is multi-faceted from high end shopping malls to the ancient 'souks' offering local wares and spices. The cities tax-free status is a bonus of shopping in Dubai… just remember to pack light or take an empty bag with you.
Your Dubai trip is not complete without a camel ride in the desert, a visit to Sol Kerzners Palms, the Burj Al Arab (that's the sail shaped building on the Dubai coastline).
Travelstart urges all visitors to Dubai to be vigilant when it comes to dress code, language, public displays of affection, bodily gestures and general etiquette. Dubai is a conservative country and citizens don't take kindly to offensive behaviour.
Transport
Dubai International Airport is located about 4km from the city centre making transport from the airport to the city easy and affordable. Taxis, buses and the new Metro Link rail facility operate frequent transfers between the airport and the city. Dubai International Airport Buses provide air-conditioned transport into the city centre and transfers to more than 80 hotels. Prepaid taxis to the city centre can be booked 24 hours a day in the Terminal 1 Arrivals hall.
Dubai Airport Shopping
The Dubai International Airport offers a world class duty free shopping facility. From everything Apple to desirable perfumes and diamond jewelry the Dubai Airport shopping won't disappoint. If you've got time then head towards the Sheikh Rashid departures area in terminal 1 to do some shopping.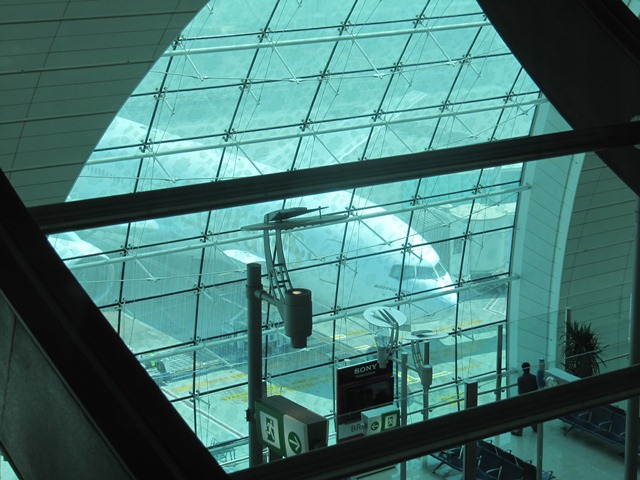 Flights to Dubai
Fly direct to Dubai Airport from Durban, Cape Town and Johannesburg. Emirates offer non-stop flight to Dubai from the following airports in South Africa:
Cape Town International
King Shaka International Airport
O.R. Tambo International Airport
Flights to Dubai from South African Airports take approximately 8 hours and can be booked with Emirates on Travelstart.
---
Share the news