The Honest Guide to South Africa Travel – 2014

Planning a trip to South Africa? Read more:
Overview
Currency: South African Rand (ZAR – R) split into 100 cents. $1 = R10.56 (April, 2014).

Time Zone: GMT +2 (South Africa is 6 hours ahead of New York and 9 hours ahead of Los Angeles).

Voltage: 220/230 V; Plug M, AC 50Hz. You will need a voltage converter, and plug adapter in order to use U.S. devices. Universal adapters and converter kits are widely available in South Africa.

Driving: Keep left (opposite to USA).

Measurement: South Africa uses the Metric System where 1 Mile = 1, 6 Kilometers and 1 Pound = 0, 45 Kilograms.

Dialing Code: If you're dialing South Africa from America then it's +00 27 followed by the unique number. E.g. +00 27 [0]21-468-4300 (drop the '0' in square brackets if dialing from outside South Africa, keep the '0' in square brackets if you're dialing inside South Africa but drop '+00 27').

Dialing Overseas from South Africa: To phone overseas from South Africa, dial 00, followed by the country code and area code (if applicable), before dialing the phone number.

Mobile Networks: Vodacom, MTN, Cell C, 8ta, Virgin Mobile. Telkom is the fixed line provider (for directory enquiries dial 1023).

National Sports: Soccer, Cricket, Rugby.

Languages: South Africa has 11 official languages, though English is widely understood and spoken countrywide.
South African Tourism Video
How to travel between South Africa and the United States
South African Airways
(SAA) and Delta offer direct flights from the USA to/from South Africa (Johannesburg OR Tambo International Airport – JNB). It is currently not possible to fly directly from the U.S.A to Cape Town, Durban, and Port Elizabeth etc.
SAA Flight Schedule*
| Airline | Departs New York (JFK) | Arrives Johannesburg (JNB) | Days | Flying Time |
| --- | --- | --- | --- | --- |
| SA204 | 11:15am local time | 08:20am local time | Daily flights available | 15 hours (Overnight flight) |
| Airline | Departs Washington DC (IAD) | Arrives Johannesburg (JNB) | Days | Flying Time |
| SA208 | 17:40pm local time | 17:15pm local time | Daily flights available | 18 hours (Overnight flight with a technical stop in Dakar, Senegal) |
Delta Air Lines Flight Schedule**
| Airline | Departs Atlanta (ATL) | Arrives Johannesburg (JNB) | Days | Flying Time |
| --- | --- | --- | --- | --- |
| DL200 | 19:30pm local time | 17:00pm local time | Daily flights available | 15h 30m (Overnight flight) |
* Please note: The South African Airways flight schedule for flights from the U.S.A (New York & Washington DC) to South Africa was correct at the time of publishing. Check with your airline or travel agent for the latest info and times regarding flights to South Africa.
** Please note:
The
Delta flight
schedule for flights from the U.S.A (Atlanta) to South Africa was correct at the time of publishing. Check with your airline or travel agent for the latest info and times regarding flights to South Africa.
Please refer to the
flight booking engine
for the latest schedule and prices for flights between South Africa and the United States. You can also use the booking engine to get an idea of the cost of domestic flights in South Africa.
Luggage
Luggage weight restrictions vary between airlines and points of departure but here are some approximate guidelines for your check in luggage.
If you're flying to South Africa from the USA, you are allowed one piece of luggage weighing no more than 23kg or two pieces (each weighing under 23kg) if flying Business Class.
When flying in South Africa your luggage should weigh no more than 20kg in Economy Class and 30kg in Business Class.
Airport Storage Facilities
Johannesburg: Luggage storage is available at O.R. Tambo Airport, Terminal A. Phone: +27 11 390 2689.
Cape Town: Luggage storage is available at Cape Town International Airport on the ground floor at parking area level 2. Phone: +2772 384 2954.
Airport Check-in times
USA Flights from South Africa: Check in at least 3 hours before your departure time.
Other International Flights: Check in at least 2 ½ hours before your departure time.
Domestic Flights in South Africa: Check in at least 90 minutes before your scheduled departure time.
Travel documents
U.S.A. Passport & Travel Visas
All visitors to South Africa require a passport valid for six months from date of departure as well as at least two completely blank pages in your passport.
United States passport holders do not require a Tourist Visa for South Africa for a stay of up to 90 days. Check with your travel agent/airline in case you have connecting flights overseas as part of your journey to South Africa. It may be the case that countries you pass through en route to South Africa may require a separate transit visa.
Newlyweds
The name on your airline ticket must match the name on your passport. If you want to travel under your married surname, you will have to have a passport which matches your married surname. Airlines no longer accept a marriage certificate as proof of the name change. If you are unable to obtain a new passport before you travel, you will have to travel under your maiden surname.
When to Travel
South Africa has 4 clearly differentiated seasons but depending on where in the country you're going, you're likely to experience different weather. The Western Cape (Cape Town & Garden Route) region experiences a Mediterranean climate with dry summers and wet winters, while the Eastern parts of the country experience a subtropical climate with summer rainfall and dry winters.
| Spring | Summer | Autumn (Fall) | Winter |
| --- | --- | --- | --- |
| August to Mid-October | Mid-October to Mid-February | Mid-February to April | May to July |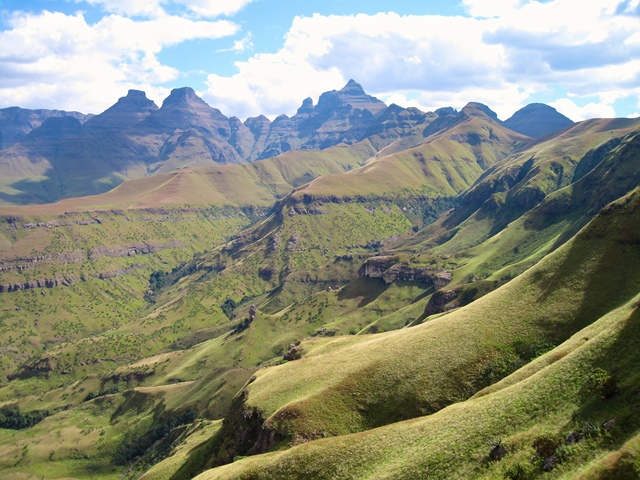 The best time to travel to South Africa largely depends on what you want to do…
Safari in South Africa: Come in winter (June – August when the grass is short and animals tend to gather around watering holes making them easy to spot).
Beach Holiday: Cape Town's prime season is December through March, while the East Coast (Durban, KwaZulu-Natal) is pleasant all year round.
Hiking & Mountaineering: The Mountains of the Cape and the Drakensberg in KwaZulu-Natal usually get snow in winter; therefore it is best not to visit in winter if you're planning a mountaineering expedition.
Wine Touring: While it's nice to visit the Western Cape Winelands over the harvest season (February/March), wine touring in South Africa can be considered a perennial activity.
Whale Watching: Prime Southern Right Whale viewing in South African waters is from June through November along the Cape coast. However, it is possible to see whales as far north as KwaZulu-Natal during these months. Peak calving season takes place during July and August, but whales can be seen through September and October.
Shark Cage Diving: May through September (winter) is the peak time to see Great White Sharks in False Bay, South Africa.
Where to Travel in South Africa
South Africa is a big country. It's more than five times the size of the United Kingdom, and the Kruger National Park alone is bigger than Wales! Whether you're looking for a relaxing beach holiday, adventure in the mountains or tracking Africa's Big 5 on safari, South Africa has it all.
Cape Town
– AKA the Mother City, Cape Town was voted the number 1 tourist destination in the world by TripAdvisor in 2011. Cape Town is similar to San Francisco. A must!
Johannesburg – Often the gateway city for a South African trip, Johannesburg is the biggest inland city in the world and the economic hub of the African continent.
Durban – Sunny, warm 'Durbs' on the East Coast is known for its laid back, beach-centric lifestyle and as the gateway to the Zulu Kingdom and the Drakensberg mountains.
Port Elizabeth – The 'Windy City' in the Eastern Cape is known for its friendly locals, the Addo Elephant Park and the world-class waves of Jeffrey's Bay nearby, as well as being the birthplace of Nelson Mandela.
Bloemfontein – The judicial capital of South Africa and home of the Cheetahs rugby team, Bloemfontein is Afrikaans for 'Flower Fountain'.
George – Home to the beautiful Garden Route, hidden coves, beautiful beaches, the world's highest bungee jump and known as a hub for serious golfers.
Nelspruit – This is where you will find the Kruger National Park, exquisite 360 degree views; not to mention mountains, rivers, wildlife and the rich offerings of the local Ndebele and Swazi cultures.
Polokwane – Located in Limpopo, the ancient baobab is the symbol of this province and if you love the great outdoors and everything to do with nature, then Limpopo and Polokwane will not disappoint.
Getting Around
While this might come as a surprise, South Africa is not "deepest, darkest Africa" and as a result the country has a well-developed network of roads, airports and buses.
What South Africa lacks in public transport, it makes up for in its world class airports (Cape Town International Airport was recently awarded the Best Airport in Africa and the Best Airport in Africa for Staff Service Excellence at the SKYTRAX World Airport Awards held on 10 April 2013).
When it comes to taxis, avoid the Toyota 'Hiace' minibus taxis usually identifiable by their loud music, poor driving ability and disregard for the rules of the road. While they're a lot cheaper than metered taxis, they are not a good option for tourists unfamiliar with South Africa.
Car Hire
With its sophisticated infrastructure, South Africa is ideal
car-hire
country. Suitable destinations for a self-drive holiday include Cape Town, the Cape Winelands, the Garden Route, KwaZulu-Natal and the Eastern Cape. Many visitors to the Kruger National Park choose to drive there via the scenic Panorama Route but once at their safari accommodation will join other guests on the guided game drive vehicles.
Extra South African Car Hire Tips:

It's advisable to hire a GPS too.

Stash It don't Flash It. Never leave valuables visible in your rental car. Better yet, take them with you when you leave your vehicle standing.

Always remember to lock the car as well as the trunk.

Car guards – see 'Tipping' section below.
Traveling on a Budget
A favorable exchange rate ensures that American tourists find South Africa to be a very affordable vacation destination. You will be pleasantly surprised at your purchasing power in South Africa, however, should you be traveling on a shoestring budget you will be happy to know the country has many options when it comes to cheap accommodation, entertainment, transport and daily living costs.
South Africa's Big Mac Index

Big Mac + med. sized fries + med. sized Coke = R50 ($5.15)
Safe Travel in South Africa
Many wonder about how safe it is to travel to South Africa nowadays. While South Africa's reputation on the international stage has waned in recent years owing to high crime rates, it is still very realistic to travel through the country without incident. Contrary to popular belief, crime in South Africa is not race specific and anyone is a potential victim. As such, all visitors should practice vigilance when visiting the country.
South Africa is free of war, it is low-risk in terms of natural disasters and terrorism has not been seen as a significant threat to the security of the country since the end of
apartheid
(1994).
Staying Safe
If you insist on wearing a fanny pack, don't stuff it to capacity with cash, or wear it over your clothing for the world to see.
Store excess cash, valuable jewels and electronics in your hotel safe.
Withdraw money from ATMs in well-lit areas and never accept assistance from strangers when transacting.
If your card gets stuck in the ATM, phone the helpline number displayed on the machine immediately.
Health Risks
There are more people living with HIV/AIDS in South Africa than anywhere else in the world. As far as contraceptives are concerned, condoms can be bought at most supermarkets and pharmacies, and are also available for free in some public restrooms. Contraceptive pills and patches, pregnancy tests and morning-after pills can be purchased at pharmacies.
While most safari areas in South Africa are malaria-free, certain low altitude areas such as the Mpumalanga Province, Northern Province and north-eastern KwaZulu-Natal do carry risks of malaria. Rather consult your doctor about
malaria
prevention if you're planning on visiting any of these areas.
For residents in America, the US Department of State has an excellent travel advisory resource which can be found at
Tipping
While tipping is customary, there is no clearly defined rule when it comes to gratuity in South Africa. However, for many hospitality and service workers in South Africa, tips make up the bulk of their income because of poor wages.
Restaurants: A minimum of 10 percent of the check is sufficient. However, tipping does depend on the quality of service you receive and can be acknowledged at your discretion. In some cases the restaurant bill will include the 'service charge' (tip); particularly in upmarket establishments and where the dining party consists of 5 or more people (this figure varies so check with the waitron).
Hotels: Hotels and accommodation often use an "envelope system" with your tip distributed amongst staff members.
Metered Taxis: If you get change from the money you hand to the driver for your fare, the small change in coins is sufficient.
Car Guards: If you're self-driving then you will most certainly encounter car guards in South Africa. These informally employed 'guardians' will keep an eye on your vehicle while it's parked on the street in exchange for a couple of Rand (R5 – R10) on your return. Beware of chancers. Be polite but firm if a car guard is rude to you or looking to 'score' from an unsuspecting tourist.
Gas Station Attendants: In South Africa you won't fill up your own vehicle as attendants are employed to do this for you. Again, tipping is at your discretion. Guideline: Was the gas pump attendant polite? Did he/she offer to check the oil, water and tire pressure? Did the attendant offer to clean your windscreen? If you're satisfied with the service, a R5 coin will suffice as a tip.
Safari Lodge Staff:
Transfers: US$5 per person
Lodge staff: US$10 per person per day
Game Rangers/trackers: US$10 per person per day
Travel Tips
American tourists in South Africa should always:
Carry your passport with you at all times.
Do not lose sight of your Credit Card. When transacting, ensure the POS machine is brought to you. Do not allow staff to take your card out of sight (behind counters etc.).
Avoid visiting places that are known crime hotspots.
Be cautious when using electronic payment systems. Visa, American Express, Diner's Club and MasterCard are honored by most establishments.
Avoid walking anywhere that is isolated.
Keep your driver's license with you at all times when driving.
Purchase travel insurance before leaving your own country.
Try to use private hospitals over public hospitals if you need to use a hospital.
Practice safe sex.
Extra Travel Tips
Keep a copy of your passport and other important documents on your email or a cloud service such as Google Drive.
Dress down - don't tempt fate with expensive jewelry and watches.
Don't flash cash and Credit Cards.
Be aware of your surroundings.
Never leave your luggage unattended.
Use hotel dropboxes, safes and bank safety deposit boxes to store your valuables and documents.
For self-drive tourists, keep valuables out of sight in your vehicle and follow standard car crime reduction basics.
Beware the African suns. For sunscreen, at least Factor 30.
Pack your bags carefully and ensure they are secure before checking in for your flight.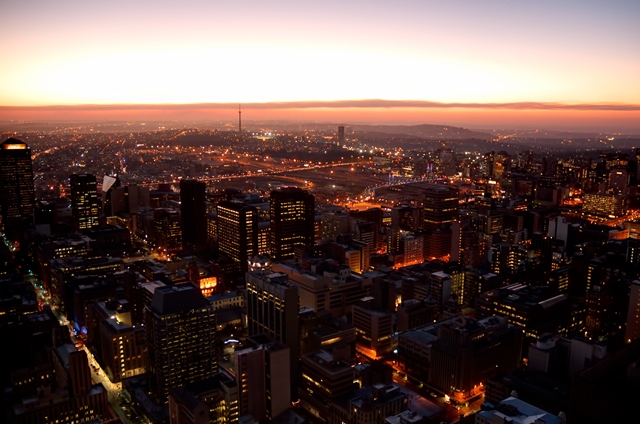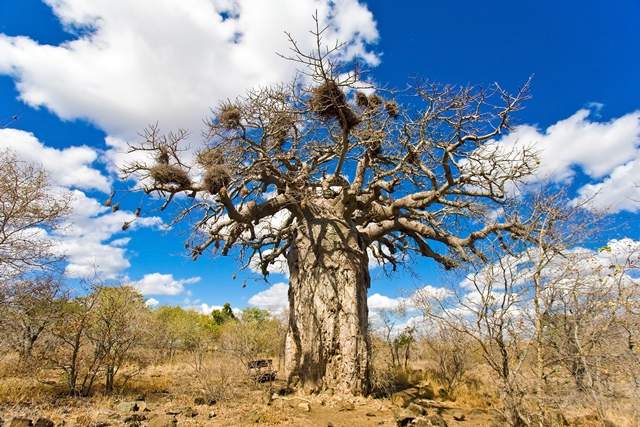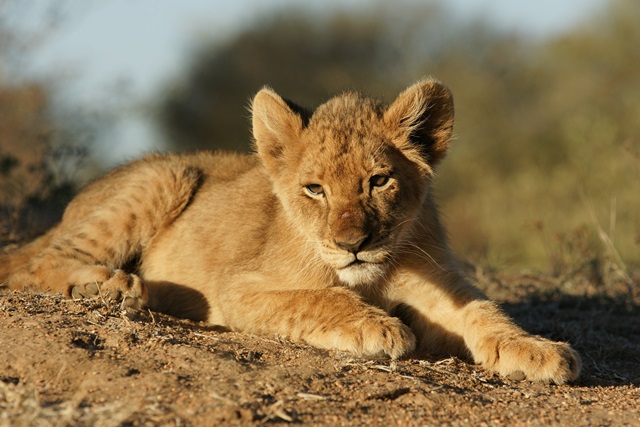 Resources
Emergencies
In case of a medical trauma call:
Ambulance: 10177
Mobile phone emergency number: 112
All emergency number: 107
Police emergency number: 10111
Postal Services
Major post offices are open between 8:30am and 16:30pm Mon-Fri and 8:00am-noon Sat. Send packages home by registered mail, using the South African Post Office's (0860 111 502/www.sapo.co.za) tracking option.
Internet
Wireless Internet is available at most airports, shopping malls, reputable hotels and restaurants/cafes. There Internet cafes located in most small towns and all major cities throughout South Africa.
Tickets for Shows & Festivals
Using a USA cell phone in South Africa
While it's possible to use an American mobile phone in SA, it's going to be a lot cheaper if you buy a local sim card on arriving as international roaming charges are expensive. Sim cards and starter packages are available everywhere in South Africa including airports. You can also rent local cellphones at most airports and shopping malls.
How much it costs depends on whether you want to send text messages, whether you want to make voice calls or whether you just want a data bundle to access the Internet.
Bringing your own smartphone (E.g. Android, iPhone etc.) has added advantages including:
Downloading a third party app such as Skype or Viber will allow you to make free international calls provided you're connected to Wi-Fi.
Smartphones generally come with built-in GPS/Maps (E.g. Google Maps) meaning you're less likely to get lost.
Remember though… if your GSM phone is locked by the USA specific provider, you won't be able to make use of other sim cards.
When it comes to making calls from South Africa, the least inexpensive way is to buy a prepaid World Call Card which you can use to make calls from your fixed line hotel phone, public telephones etc.
About Travelstart
Founded in Sweden in 1999 by online travel entrepreneur
Stephan Ekbergh
, Travelstart soon became the Internet travel market leader in Northern Europe. Now headquartered in Cape Town, South Africa, Travelstart has fast become Africa's leading online travel agency and one stop shop for flight, hotel and car rental bookings. The online offering is supported by a customer service team and experienced travel agents that deal with custom holiday packages as well as over-the-phone enquiries. Travelstart also operates in South Africa, Tanzania, Namibia, Kenya, Nigeria, Egypt and Turkey where it trades as
Geziko
.
---
Share the news