Please note: 1time Airlines is no longer in operation , if you're looking for low cost airlines in South Africa, please select to one of the following service providers below
---
There is no question that 1Time was one of SAs most loved airlines. After a valiant attempt to weather the storm of mounting debt with a business rescue plan, the airline was advised that they were in too deep and ceased operations on Friday 2 November 2012. But where does this leave you if you're currently a 1Time ticket holder?
Getting money back – Credit Card
There is likely recourse for credit card purchases on the "service not delivered" basis, which allows passengers who purchased 1time tickets using their credit cards to apply for their money back from their respective banks through a "charge back".
Cardholders who have purchased flight tickets on 1time using a credit card branded with a Visa, MasterCard or an American Express logo, may contact their issuing bank for a chargeback. A chargeback is a reversal of a transaction because the goods or services that were purchased were not provided by the merchant. These card chargeback processing rules are established practices between banks that issue payment cards and banks that facilitate merchants to accept payment cards as a valid payment mechanism.
Nedbank
Nedbank clients have just 30 days to raise a chargeback dispute. In the case of an airline collapse, that could be 30 days from the date of the scheduled flight, or "from when the card holder was first made aware that the service would not be provided". In other words, from the date liquidation is announced.
To chargeback from Nedbank, call the bank's call centre on 0860 555 111. A dispute form will be provided to the cardholder, after which the cardholder is required to submit the following documentation to Nedbank:
The completed dispute form
Proof that the services were not rendered (a reference number or correspondence to this effect) e.g. Copy of the air ticket.
ABSA
A card holder has 120 days from the date of travel, as reflected on the ticket to dispute and request chargeback via Absa for services not rendered. Should the dispute be found to be justified, the supplier of the service is debited and the card holder's account is credited. Chargeback rights apply where the service has not been delivered as contracted whether the merchant has been liquidated or not.
To claim chargeback via Absa, call 0861 462 273, visit a branch, or email disputes@absa.co.za.
FNB
FNB clients have 180 days from the transaction date, or the expected delivery date, to apply for a chargeback. If an airline goes into liquidation, the chargebacks start once the liquidation has been confirmed with the airline's bank.
Affected FNB customers should call 087 575 1111 to get the necessary form which needs to be completed and then emailed or faxed back.
Standard Bank
Standard Bank gives its customers 120 days in which to apply for chargeback from the time the service has not been rendered.
Email: chargebacks.disputes@standardbank.co.za.
Bank Contact Details
Customers with Travel Insurance
If you have taken out travel insurance, they should be your first point of contact. If not, please check with the issuing bank of your credit card if insurance was automatically included when you purchased the ticket using your card and if you are covered in this situation. If neither is the case, please ask your issuing bank if you can dispute the payment as you did not receive the service/product you purchased. Your insurance should also cover you if you used parts of your ticket and have to purchase a new ticket back home.
If you're stuck
Recent communication from 1Time Airlines to passengers stranded abroad (Zanzibar, Zambia etc.):
"1time is doing its utmost to accommodate passengers stranded in Zanzibar and Zambia who were supposed to fly today, tomorrow and Monday (only). This is likely to be through a cash reimbursement upon arrival in South Africa."
In the mean time you can make a new booking on www.travelstart .co.za or with our direct sales consultants on 0861 878 278 (option 2). If you have any further queries you can call us on the above number 0861 878 278 (option 1 for Customer Service) or send an email to info@travelstart.com. We are happy to assist where we can.
Vehicle Hire with 1Time
Avis has confirmed that they will honour all car rental reservations made through 1time. Passengers are requested to call Avis to amend or cancel current reservations on 0861 021 111.
From 1Time - 6/11/2012
Please note that 1time Airline's call centre number: 011 086 8000 is operational between 8am and 3pm and their customer service agents are on standby to handle all your enquiries.
Please also note that cash/EFT queries should be directed in writing to br@1time.co.za with your booking reference and contact details. Please also bear in mind that this process will be a long one as this is under a new procedure and they are trying to get through all of the emails as fast as they can.
1Time Airlines
Notice to Customers: 1Time Airlines ceased operations on 2 November 2012. Read more about 1Time Liquidation Info
Please be aware that 1Time Airlines has applied for Business Rescue on 21st August 2012 which is aimed at assisting with the rehabilitation of a company in financial distress. It provides temporary moratorium (30 days) from creditors under legal supervision in clearly defined terms.
In an effort to look after our customers' interests, Travelstart has made the decision to not offer 1Time flights on our website until the situation is resolved.
The good news is that you still can use Travelstart to book the following domestic carriers:
1Time Airlines was a low fare domestic airline in South Africa offering cheap flights on regional routes. As an independent low cost airline, 1Time was able to offer customers consistently affordable airfares to their destinations of choice. The 1Time experience was focused on providing cheap flights in comfort with its fleet. Professional 1Time cabin crew and ground staff added to the credibility of this low cost carrier.
New: 1Time is cancelling all Lanseria flights from 2 June 2012 to focus on O.R. Tambo and extending the airlines reach into Africa.
The entire 1Time fleet has a five across seating configuration which is much better than the normal six across arrangement of most single-aisle airliners. 1Time Airlines is also referred to as 'One Time'.
Fly to International Destinations
1Time Airlines also flies direct to Zanzibar, Livingstone and Mombasa (March 2012) from Johannesburg International Airport. See the 1Time route map.
1Time Pet Policy
1Time Airlines don't allow you to travel with pets and they suggest you contact Express Air Services on (011) 390 2841 before you fly to organise transportation of your pet.
1Time Airlines Online Bookings
1Time Airlines offer cheap flights to/from all the major hubs of South Africa including Johannesburg International Airport, Cape Town, Durban, East London, George and Port Elizabeth.
With Travelstart you can compare the price of 1Time flights with other low cost airlines like Mango and Kulula. Simply complete your preferred itinerary in the Travelstart flight comparison tool above and you'll have all the results in seconds.
1Time's Lanseria Flights Takeoff
1Time Airline's maiden flight from Lanseria Airport took off on March 5, 2012. Now you can get daily flights from Lanseria to Durban and Cape Town.
If you're a frequent business commuter in Pretoria or Johannesburg's northern suburbs, the new route means you can sleep in a little longer without the worry of making it all the way to O.R. Tambo for your early morning flight to Cape Town or Durban. The 1Time flights to Lanseria are offered every day in the morning and late afternoon/early evening.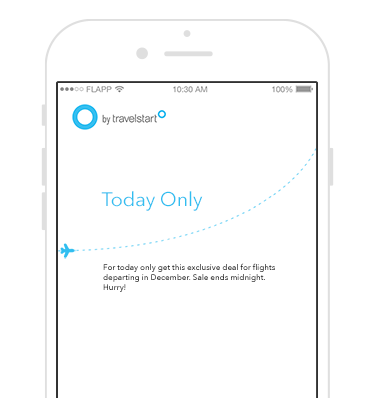 Get exclusive app deals
Flapp gives you instant access to exclusive specials on all domestic and international flights, making it the cheapest place to book your travel. No matter which airline you prefer, where you're flying to, or when you depart, rest assured that if you're using Flapp, you're finding the best fares in town.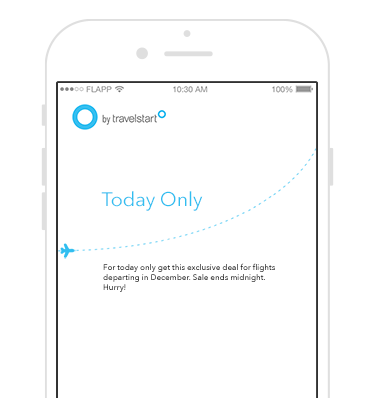 Flapp's newest feature
Does downloading a separate app for every airline you fly with sound a little insane? Forget the rest, you can now check in online for all your flights using the Flapp app!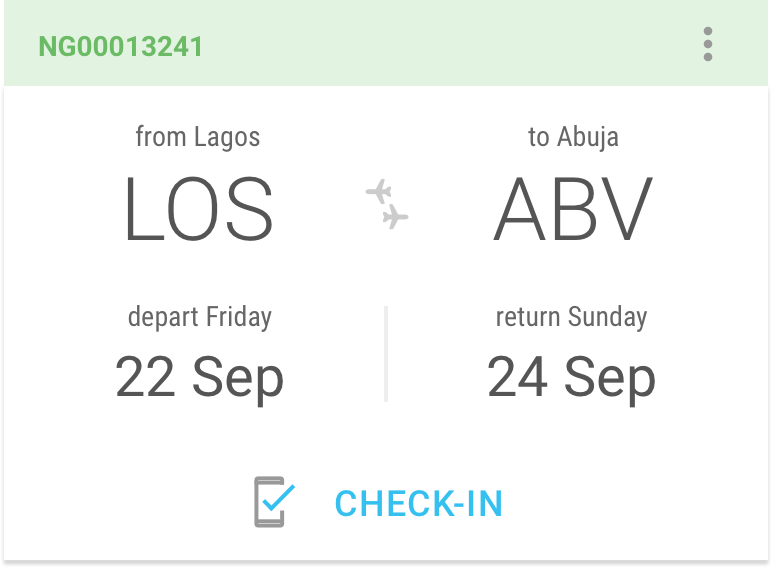 Download Flapp
for free now