Who is flyafrica.com?
flyafrica Zimbabwe is the first airline of the flyafrica.com group and was launched in August 2014.
A joint venture between nu.com, a Zimbabwe based infrastructure company and flyafrica Ltd, a private equity aviation investment group.
Namibia is the second airline launched by the flyafrica.com group and is a joint venture between Nomad Aviation, a Namibian based airline, and Flyafrica Ltd
flyafrica.com is a revolutionary low fare airline that will be operating across Africa. Their unique business model enables them to offer reliable travel throughout Africa with very low fares.
flyafrica.com has an international management team who have amassed years of industry experience both globally and in South Africa.
Each airline in the flyafrica family is a separate entity with shared standards coordinated by flyafrica.com. All their airlines exceed global standards of quality and safety.
Currently operate Johannesburg-Victoria Falls-Johannesburg only- new routes, increased frequencies and new airlines will be announced in the coming weeks and months.
Routes
Johannesburg-Victoria Falls -Johannesburg (currently operating on Mondays, Wednesdays, Fridays, Sundays)
Johannesburg-Harare-Johannesburg (currently operating daily)
Harare-Victoria Falls-Harare (Mon,Wed,Friday from 1st December 2014)
Johannesburg-Windhoek-Johannesburg (daily from 2nd March 2015)
Johannesburg-Bulawayo-Johannesburg (daily from 2nd March 2015)
Johannesburg-Lusaka-Johannesburg (daily from 9th March 2015)
Cape Town-Windhoek-Cape (daily from 16th March 2015)
Aircraft
Boeing 737s with 2 cabins-business class and economy class.
Business class has 12 seats with a 2-2 seat configuration.
All business class fares include the following:
Access to the Shongololo lounge at ORIA (There is no lounge in Victoria Falls)
Baggage as below
Q-jump
2nd cabin Bag onboard
Priority Baggage
Onboard snack and drink
Economy class has 102 seats with a 3-3 seat configuration.
Checked Baggage
Economy class x1 bag weighing no more than 20 kgs.
Business class x1 bag weighing no more than 30 kgs.
Hand Luggage
Economy class x1 bag weighing no more than 7 kgs.
Business class x2 bags weighing no more than 7 kgs each.
Maximum dimensions for both 56cm (l) x 36cm (w) x 23cm (h).
If you are booking your flight with our direct call centre please enquire as to your baggage restrictions as these may vary.
Other Value adds
If booking your ticket on Travelstart's website the following products are only available at check in on the day of departure at an additional cost.
Priority Bag - Ensure your bag is loaded to the carousel ahead of the others so you can make a quick exit.
Q jump - Avoiding standing in line - instead Qjump with flyafrica.com at bag drop, check in and boarding gate.
Lounge - You don't have to be a Business Class passenger to enjoy the lounge access at ORIA. If travelling in economy class you can purchase a Lounge access for R350 at the airport-Maximum stay in lounge is 3 hours.
Refreshments on board
flyafrica.com offers a selection of refreshment options for purchase.
Passengers can purchase from a range of dry snacks (chips/biltong etc) and beverages - alcoholic and non alcoholic from their onboard menu.
flyafrica.com cabin crew will accept cash in US Dollars and South African Rands ONLY.
Travellers are not allowed to bring their own food and snacks on board.
The information on this page is correct as of August 2014.While every effort is made to keep information as fresh as possible, Travelstart.co.za takes no responsibility for any of the information being out of date or incorrectly noted.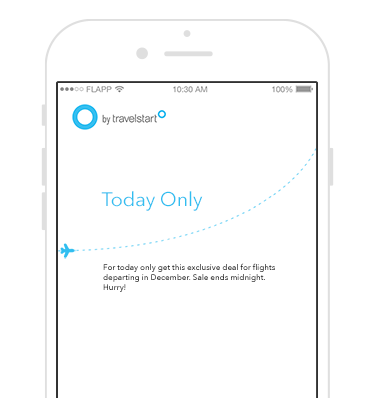 Get exclusive app deals
Flapp gives you instant access to exclusive specials on all domestic and international flights, making it the cheapest place to book your travel. No matter which airline you prefer, where you're flying to, or when you depart, rest assured that if you're using Flapp, you're finding the best fares in town.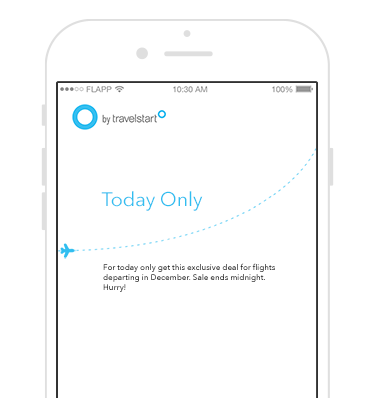 Flapp's newest feature
Does downloading a separate app for every airline you fly with sound a little insane? Forget the rest, you can now check in online for all your flights using the Flapp app!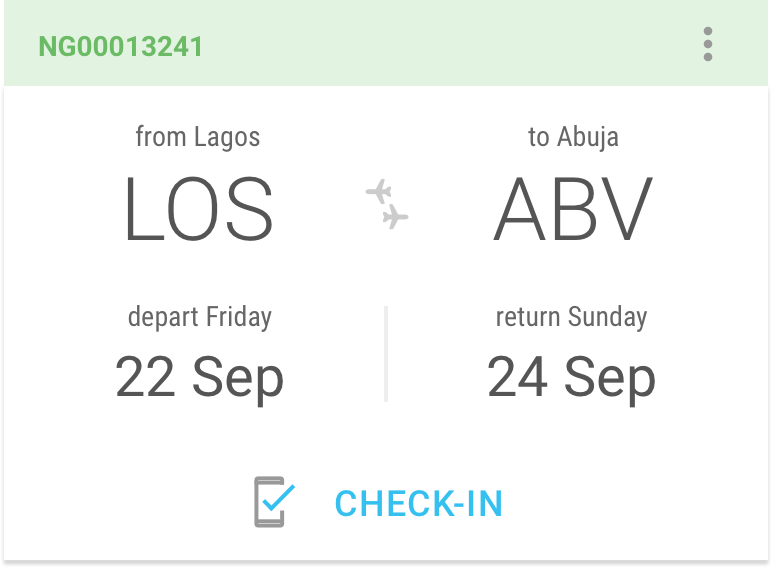 Download Flapp
for free now